BIMsmith Introduces New Manufacturer Analytics Dashboard
BIMsmith Introduces New Manufacturer Analytics Dashboard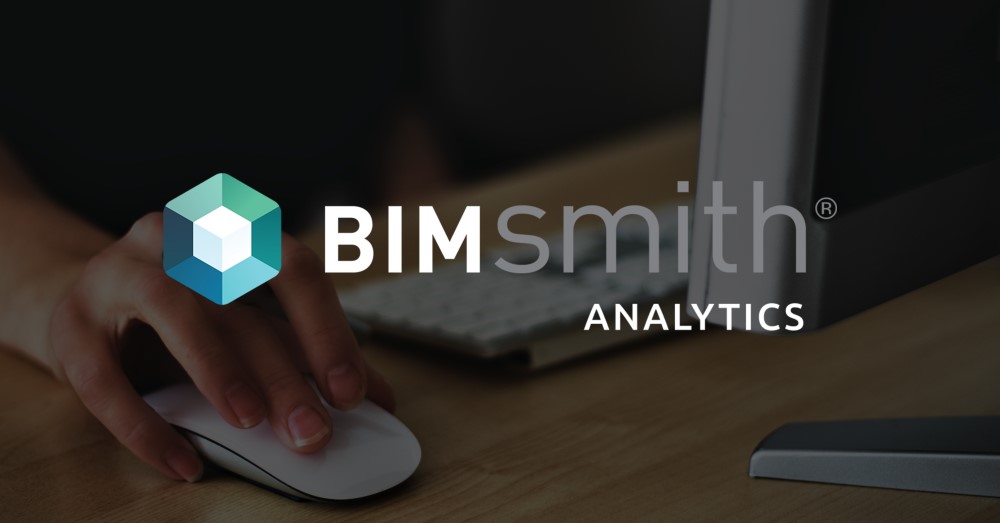 ELGIN, IL (May 8, 2018) – BIMsmith, a cloud platform with a suite of free tools for building professionals, today announced the release of BIMsmith Analytics, a valuable new offering that provides building product manufacturers who use BIMsmith with live, in-depth analytics about user interactions with their product data.
The new tool, available to all manufacturers with a BIMsmith subscription, provides authorized users with powerful metrics on the most valuable interactions that building professionals have with their brand across each of BIMsmith's tools. The data is completely anonymized, aggregate, and secure, in accordance with BIMsmith's commitment to user privacy and data security.
BIMsmith Analytics includes multiple methods for data analysis, including dashboards of visual charts and diagrams for at-a-glance evaluation, as well as the ability to export data in spreadsheet format for further analysis. The tool also possesses features like date filtering that allow manufacturers to narrow their focus to specific date ranges for intelligent data analysis and attribution.
Manufacturers with a BIMsmith subscription will receive a notification in the coming days about how to activate their access to the BIMsmith Analytics tool. Manufacturers who do not currently use BIMsmith or who are interested in BIM content creation should contact sales@bimsmith.com or visit www.bimsmith.com to learn more.
About BIMsmith
BIMsmith®, the leading cloud-based building product discovery and selection platform, cultivates global business-to-business relationships between building industry professionals and building product manufacturers. Through direct integration of real product data into the BIM workflow, BIMsmith continues to shape the future of building science technology, placing its clients at the forefront of BIM innovation while addressing the true needs of industry professionals. Learn more about BIMsmith at www.bimsmith.com.