Anguleris Sets Vision on Second Decade of AEC Innovation with New Look
Anguleris Sets Vision on Second Decade of AEC Innovation with New Look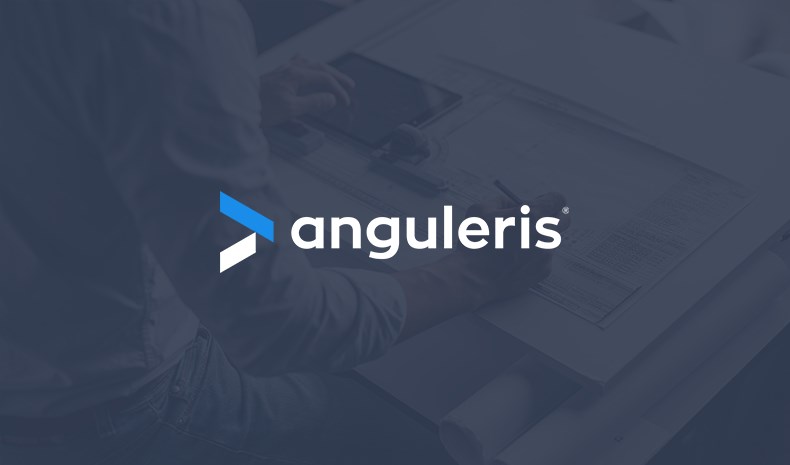 CHICAGO, IL (February 17, 2021) – Anguleris, a global leader in construction technology, has introduced a new look to its branding in anticipation of several significant milestones in the company's history.
The new look streamlines "Anguleris Technologies" down to "Anguleris" and carries with it a brand new style guide, including new logos, colors, and digital properties. The company has also introduced a new tagline that communicates the core expertise that Anguleris brings to the AEC community: "BIM. Spec. Sample."
The announcement accompanies several milestones to be celebrated by the Anguleris team in 2021. Founding members will celebrate ten years since their first entry into Building Information Modeling (BIM). Anguleris' flagship product research platform BIMsmith® will see its fifth anniversary and its material sample platform Swatchbox® will celebrate its third. Likewise, Anguleris' UK & Europe branch will also mark five years of operation.
"As we enter a new decade of innovation, the impact of what this company accomplished in the last is unmistakable," said Benjamin Glunz, founder and CEO of Anguleris. "It is with equal parts pride for where we've been and wholehearted enthusiasm for where we're going that we enter this new decade of technology and innovation at Anguleris."
Learn more about Anguleris at www.anguleris.com or by calling +1 (224) 505-4246 in the US or +44 (0) 203 375 6255 in the UK and Europe.
About Anguleris
Anguleris is a global leader in construction technology. Founded, owned, and operated by architects, Anguleris helps building product manufacturers and building professionals work together seamlessly. From its flagship product research platform BIMsmith® to its leading material sample platform Swatchbox®, Anguleris facilitates the meaningful exchange of value between manufacturers and the AEC community. Learn more at www.anguleris.com.