ClarkDietrich Announces New Revit Content & BIM Tools for Building Professionals Through BIMsmith Partnership
ClarkDietrich Announces New Revit Content & BIM Tools for Building Professionals Through BIMsmith Partnership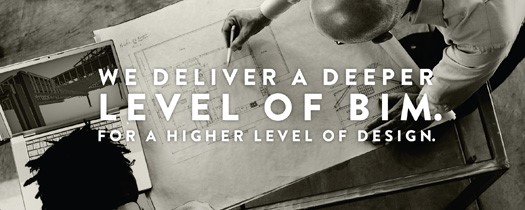 ClarkDietrich® Building Systems, the longtime industry leader in steel construction products and services, has announced the availability of new Revit content and BIM configuration tools for architects, designers, and other building professionals through a partnership with BIMsmith®, a leading cloud platform for building product research and selection.

The partnership makes ClarkDietrich's leading steel framing products, finishing products, and accessories available to architects and designers across the entire suite of free BIMsmith tools. With just a few clicks, designers can download individual products, along with cut sheets, 3-part specifications, installation guides, and more from the ClarkDietrich BIM library on BIMsmith Market, or they can design and configure entire wall assemblies layer-by-layer with the Revit configurator in BIMsmith Forge.

"Our goal has always been to make the design process as seamless as possible for professionals who choose ClarkDietrich," said Mike Murzyn, Technical Product & Marketing Manager at ClarkDietrich. "We believe the powerful tools available through BIMsmith accomplish just that."

"ClarkDietrich's products are recognized throughout the industry for their innovation and reliability," said Benjamin Glunz, CEO at BIMsmith. "We're thrilled to welcome such an esteemed brand to the BIMsmith platform."

Building professionals can find ClarkDietrich Revit content at clarkdietrich.com/BIM or at bimsmith.com/clarkdietrich.

LEARN MORE ON HOW TO USE OUR NEW BIMSMITH TOOLS:
ABOUT ClarkDietrich® BUILDING SYSTEMS
ClarkDietrich® Building Systems is the leading manufacturer of a full line of drywall studs and accessories, structural studs and joists, metal lath and accessories, shaft wall studs and track, interior finishing products, and connectors and accessories for commercial and residential construction. Quality manufacturing, a full-line offering, national distribution, engineering services and responsive customer service position ClarkDietrich Building Systems as the largest manufacturer of cold-formed steel framing in North America. Clarkwestern Dietrich Building Systems is a 75/25 joint venture with Marubeni-Itochu Steel America Inc. (MISA) and Worthington Industries, Inc.
ABOUT BIMSMITH
BIMsmith®, the leading cloud-based building product discovery and selection platform, cultivates global business-to-business relationships between building industry professionals and building product manufacturers. Through direct integration of real product data into the BIM workflow, BIMsmith continues to shape the future of building science technology, placing its clients at the forefront of BIM innovation while addressing the true needs of industry professionals. Learn more about BIMsmith at www.bimsmith.com.