Berridge Manufacturing Company Partners with BIMsmith to Provide BIM Content to Architecture and Design Community
Berridge Manufacturing Company Partners with BIMsmith to Provide BIM Content to Architecture and Design Community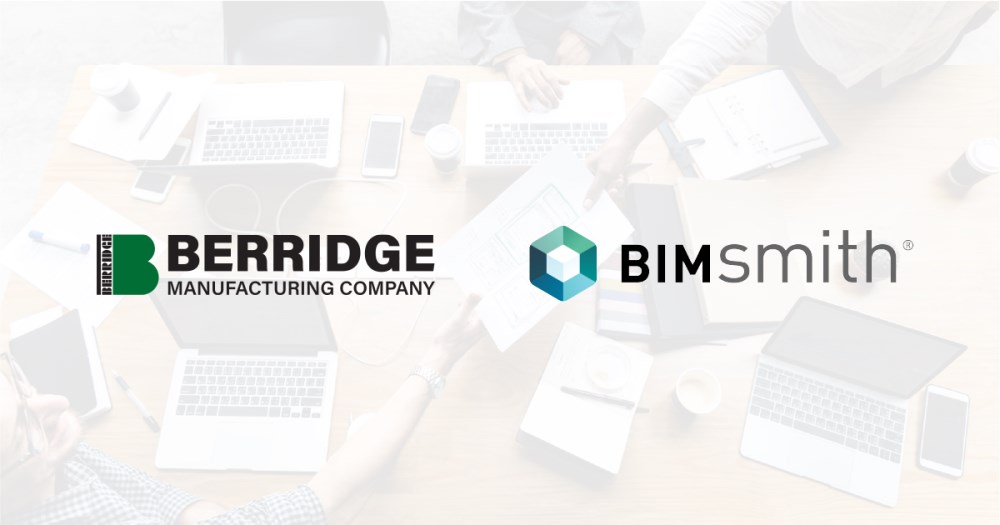 CHICAGO, IL (December 4, 2018) – BIMsmith, the leading building product research platform for building professionals, and Berridge Manufacturing Company, a leading manufacturer of metal roofing and siding products, have partnered to provide a new suite of Building Information Modeling (BIM) resources to the architecture and design community.
The partnership involves the creation of digital product models for Berridge Manufacturing Company. The new digital assets are custom-built to operate within Autodesk Revit, the leading BIM software platform. Representing key physical and performance data, the new models are pivotal to equipping architects, interior designers, engineers, and other professionals to design with products by Berridge Manufacturing Company in their BIM projects.
As a result of the partnership, the Berridge Manufacturing Company BIM Library is also now available to architects and designers worldwide on BIMsmith Market, the leading platform for building professionals to perform product research and download Revit families.
View the Berridge Manufacturing Company BIM Library at market.bimsmith.com/berridge.

About BIMsmith
BIMsmith®, the leading cloud-based building product discovery and selection platform, cultivates global business-to-business relationships between building industry professionals and building product manufacturers. Through direct integration of real product data into the BIM workflow, BIMsmith continues to shape the future of building science technology, placing its clients at the forefront of BIM innovation while addressing the true needs of industry professionals. Learn more about BIMsmith at www.bimsmith.com or call (224) 505-4BIM to add your products to the BIMsmith lineup.