BIMsmith Fuels Rapid Growth with Addition of Industry Thought Leader Mike Collins
BIMsmith Fuels Rapid Growth with Addition of Industry Thought Leader Mike Collins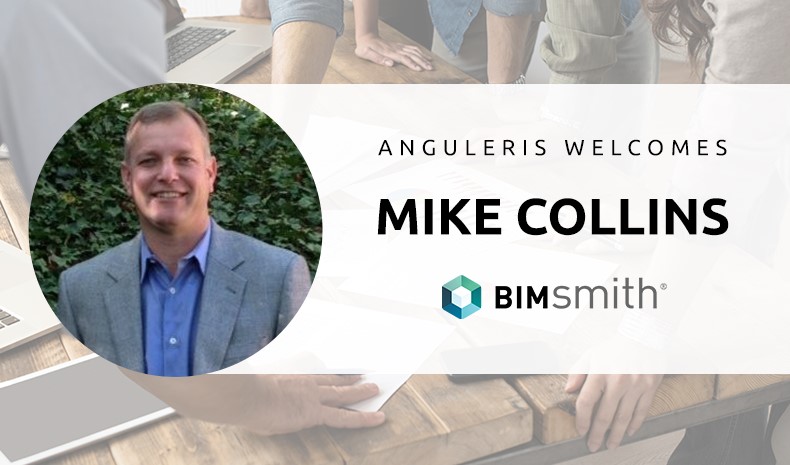 BIMsmith, the leading building product research and selection platform for the Architecture, Engineering, and Construction (AEC) industry, today announced the addition of industry veteran Mike Collins to the BIMsmith team.
Collins joins BIMsmith after a storied career building business intelligence solutions for manufacturers. In 2004, Collins co-founded BIMWorld, one of the first digital platforms focused on the distribution of Building Information Modeling (BIM) content for use in Autodesk Revit, the AEC industry's leading design software. BIMWorld was acquired by Autodesk in 2008 and became the foundation for Autodesk's own distribution tool Autodesk Seek. In 2013, Collins returned to the role of founder when he co-founded Global Product Data, a developer and distributor of apps for the design community.
"I've spent many years working with Building Product Manufacturers," said Mike Collins. "In my opinion, BIMsmith has the most unique and compelling offering serving the BIM design community. I am thrilled to join the team."
Collins will continue to leverage his extensive experience with BIM and construction technology at BIMsmith as Business Development Manager. In this role, he will join the rapidly expanding BIMsmith team in continuing to forge relationships and build custom solutions that connect building product manufacturers with the design community. Collins will plug into and support the unprecedented growth and acceptance of the BIMsmith platform as the go-to place for digital product specification and sourcing.
"BIMsmith was built on the premise that the design and manufacturing communities both benefit from working together," said Benjamin Glunz, CEO of BIMsmith. "Mike's career has been working to facilitate this same goal from day one. We're thrilled to welcome him to the BIMsmith team."
BIMsmith, a completely free digital platform, connects building professionals with building product manufacturers through a suite of innovative product research tools: BIMsmith Market, a comprehensive library of manufacturer product data where you can discover and download BIM content for thousands of products, BIMsmith Forge, a BIM content configurator that enables designers to build wall, floor, ceiling, and roof assemblies in the cloud for use in Revit, and MyBIMsmith, a cloud storage tool to save and share product data with others. BIMsmith is owned and operated by a team of architects and is founded on the concept of helping building professionals leverage the wealth of product knowledge offered by manufacturers.
To learn more about BIMsmith, visit www.bimsmith.com.
About BIMsmith
BIMsmith®, the leading cloud-based building product discovery and selection platform, cultivates global business-to-business relationships between building industry professionals and building product manufacturers. Through direct integration of real product data into the BIM workflow, BIMsmith continues to shape the future of building science technology, placing its clients at the forefront of BIM innovation while addressing the true needs of industry professionals. Learn more about BIMsmith at www.bimsmith.com.