BIMsmith Announces Addition of Joe Juhl to Growing BIMsmith Team
BIMsmith Announces Addition of Joe Juhl to Growing BIMsmith Team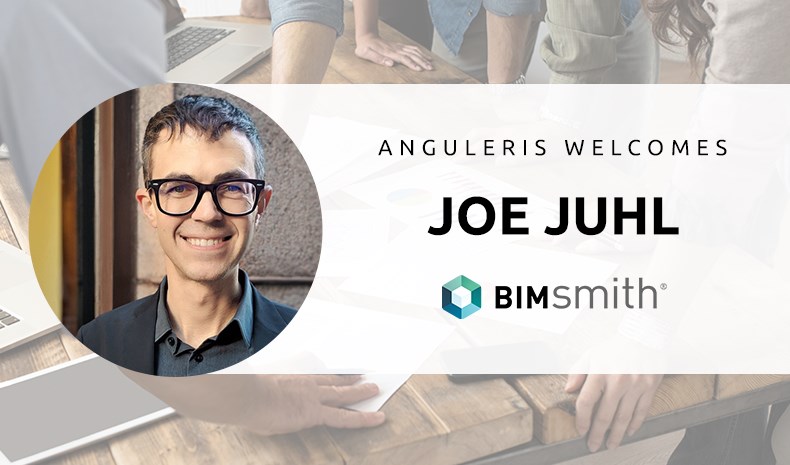 BIMsmith, the leading building product research and selection platform for the Architecture, Engineering, and Construction (AEC) industry, has announced the recent addition of architect Joe Juhl to the BIMsmith team.
Joe joins BIMsmith after more than a decade in the AEC industry. Now a licensed architect in the State of Illinois, a member of the American Institute of Architects (AIA), and a Certified Passive House Consultant (CPHC®), Joe has worked for a variety of notable architecture firms, including Gensler, Dewberry, Farr Associates, and most recently, Canopy Architecture + Design.
Joe has served as a key design team member on a wide range of project types, including residential, commercial, workplace, religious, municipal, mixed-use, historic preservation, adaptive reuse, and urban planning. He credits his variety of experiences for helping develop his keen sensitivity to client needs, mastery of project workflows, and awareness of current issues affecting planning, design, and construction.
Joe brings his experience, talent, and personality to BIMsmith in the role of Project Manager, where he will work with leading building product brands worldwide to implement best-in-class BIM strategies, including the creation of product models for Revit. Joe's prior experience with sustainability and energy efficiency are an exciting addition to the BIMsmith team and will help facilitate BIMsmith's unprecedented growth as the AEC industry's go-to destination for building product research.
"I've been a big fan of Anguleris and BIMsmith for many years, and am delighted to join the team and help bring the best technology and design resources that I can to the AEC industry," said Joe.
"Joe has a great combination of experience, insight, and influence in the AEC industry," said Benjamin Glunz, CEO of BIMsmith. "We're thrilled to welcome him to the BIMsmith team."
For more information about career opportunities at BIMsmith, please visit anguleris.com/contact.
BIMsmith is a free cloud platform for architects, designers, and building professionals to research, select, and download building product data. Search, discover, compare, and download free Revit families on BIMsmith Market, or build complete, data-rich Revit wall, floor, ceiling, and roof systems faster with BIMsmith Forge.