Focal Point Partners BIMsmith to Expand Architectural Lighting Design Resources
Focal Point Partners BIMsmith to Expand Architectural Lighting Design Resources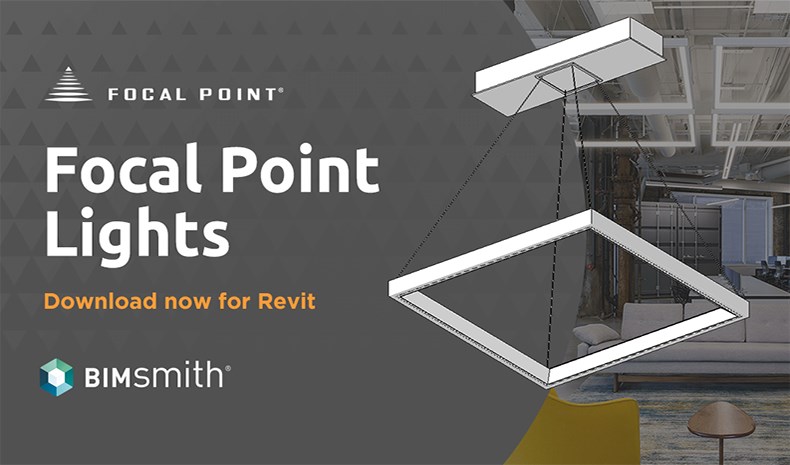 Focal Point, a North American manufacturer of commercial lighting solutions, today announced its partnership with BIMsmith to expand its suite of free digital Building Information Modeling (BIM) resources for the global architecture and building design community.
The partnership involves the addition of more than 150 Focal Point lighting product models to BIMsmith Market, a free cloud platform for architects, designers and contractors to discover and download building product data for use in their design projects. BIMsmith Market simplifies the product research and selection process for building professionals, streamlining a cumbersome workflow into a single experience.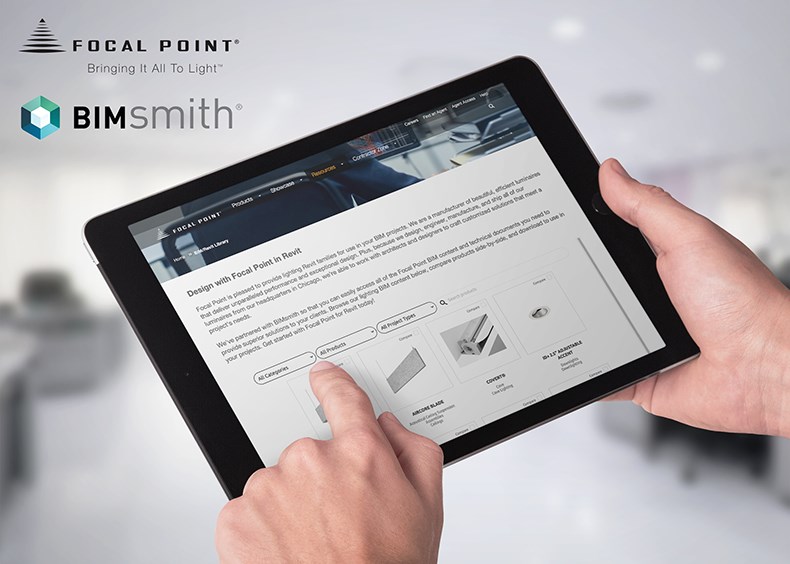 "Focal Point has always strived to create lighting solutions that stand the test of time," said Mike Thornton, Chief Marketing Officer for Focal Point. "Our comprehensive BIM resources allow us to help building professionals around the world do the same throughout their projects."
Benjamin Glunz, CEO of BIMsmith, commented, "Focal Point has a tremendous lineup of lighting and acoustical solutions to offer the architecture and design communities. We are thrilled to welcome them to the BIMsmith platform."
About BIMsmith
BIMsmith®, the leading cloud-based building product discovery and selection platform, cultivates global business-to-business relationships between building industry professionals and building product manufacturers. Through direct integration of real product data into the BIM workflow, BIMsmith continues to shape the future of building science technology, placing its clients at the forefront of BIM innovation while addressing the true needs of industry professionals. Learn more about BIMsmith at www.bimsmith.com.
###