BIMsmith Market Launches as Game Changer
BIMsmith Market Launches as Game Changer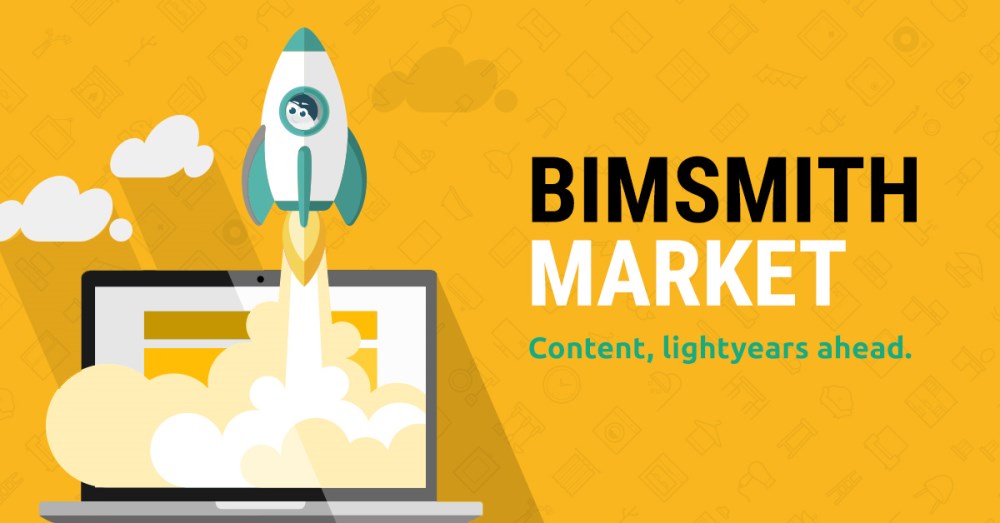 (Elgin, Il - June 1, 2017) Discovering new manufacturer products is now much easier with BIMsmith® Market, a new extension of the BIMsmith platform for building professionals to easily search, store, and share BIM content and other Building product data. Market allows users to search by CSI Master Format, OmniClass, industry certifications, product type, brand, and other criteria. Users are able to select different products to compare, and the platform has the built-in capabilities to allow specifier and manufacturer to connect to discuss products. BIMsmith Market is the bridge that specifiers and manufacturers have been looking for.
"It's time for a different approach to digital building product data, and this is just the beginning," Benjamin Glunz, CEO of BIMsmith and former architect stated. "BIMsmith Market was built with BIM at the foundation and product selection at the forefront. It is the tool that I wish I had when I was practicing architecture."
BIMsmith Market is free for industry professionals, and integrates into existing BIMsmith Forge™ accounts. Discovering new products and manufacturers is fast, accurate, and easy with Market. Find products from manufacturers such as Canon, Dupont Corian, Oatey, PPG Paints, Moen, Ply Gem, Waterworks and many others. To learn more about BIMsmith, or to begin your search, visit: http://www.bimsmith.com. To add your products to the BIMsmith platform or learn more about BIM content creation with BIMsmith, email sales@bimsmith.com.
About BIMsmith
BIMsmith®, the leading cloud-based building product discovery and selection platform, cultivates global business-to-business relationships between building industry professionals and building product manufacturers. Through direct integration of real product data into the BIM workflow, BIMsmith continues to shape the future of building science technology, placing its clients at the forefront of BIM innovation while addressing the true needs of industry professionals. Learn more about BIMsmith at https://www.bimsmith.com/.