Master Wall Partners with BIMsmith to Provide New BIM Tools for Building Professionals
Master Wall Partners with BIMsmith to Provide New BIM Tools for Building Professionals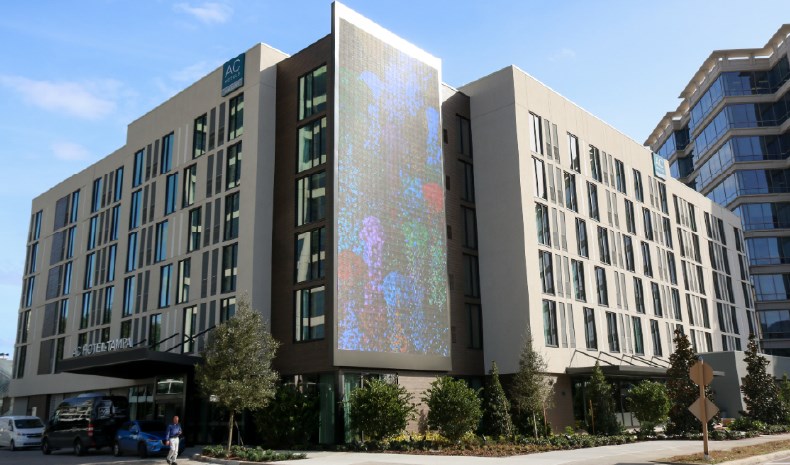 Elgin, IL (July 21, 2020) – Master Wall Inc., a leading manufacturer of quality stucco, coatings, and exterior insulation and finish systems (EIFS) for residential and commercial projects, has announced a new partnership with BIMsmith, the leading platform for building product research and selection, to provide a suite of new Building Information Modeling (BIM) tools for building professionals.
The partnership involves the development of BIM assets, data-rich digital product models used by architects and engineers in building designs, for Master Wall's leading products. These files, which are available for free download on masterwall.com, equip building professionals to evaluate product fit early in the design process, perform key performance analysis, and specify Master Wall products in commercial and residential projects quickly and easily. All of Master Wall's new BIM assets are compatible with Autodesk Revit, the leading software application for architectural design.
The partnership also makes Master Wall products available to building professionals globally via BIMsmith Market, the leading product research platform, and BIMsmith Forge®, a powerful cloud-based configurator for designing wall and floor assemblies for Revit.
"At Master Wall, we work hard to journey alongside the building professionals that we serve in an effort to make their job easier," said Dennis Deppner, Technical Services Manager at Master Wall, Inc. "We're thrilled that our new BIM resources will facilitate faster, more intelligent design workflows for everyone who chooses to build with Master Wall."
"Master Wall provides the architectural community with a great number of quality products and decades of construction expertise to match," said Benjamin Glunz, CEO of BIMsmith. "We're excited to welcome them to the BIMsmith platform."
View Master Wall's new BIM assets at www.masterwall.com/bim-library or at www.bimsmith.com/masterwall.
About Master Wall
Master Wall, Inc.® began in 1987 with the simple goal of manufacturing the best products available in the market place crafted by people who care about the industry.
Master Wall continues to uphold and takes seriously care and experience are key to a quality product. Always expanding and adapting to new challenges, product development has led to an extensive line of exterior and interior coatings and systems that are backed by technical assistance and plan review. Architects trust the commonsense approach to design assistance, builders and contractors trust and depend on MW for competitive pricing and maximum performance. Contractors keep coming back to MW because products are manufactured to exceed their expectations.
Master Wall, Inc.® continues to be a privately held, stable and growing company. Their team consists of all facets of business associated with their trade: sales, sales management, technical and field services, architectural support services, national account services, product development and financial management.
About BIMsmith
BIMsmith®, the leading cloud-based building product discovery and selection platform, cultivates global business-to-business relationships between building industry professionals and building product manufacturers. Through direct integration of real product data into the BIM workflow, BIMsmith continues to shape the future of building science technology, placing its clients at the forefront of BIM innovation while addressing the true needs of industry professionals. Learn more about BIMsmith at www.bimsmith.com.