Boral Roofing Partners With BIMsmith to Create and Distribute BIM Content For Its Clay and Concrete Roofing Products
Boral Roofing Partners With BIMsmith to Create and Distribute BIM Content For Its Clay and Concrete Roofing Products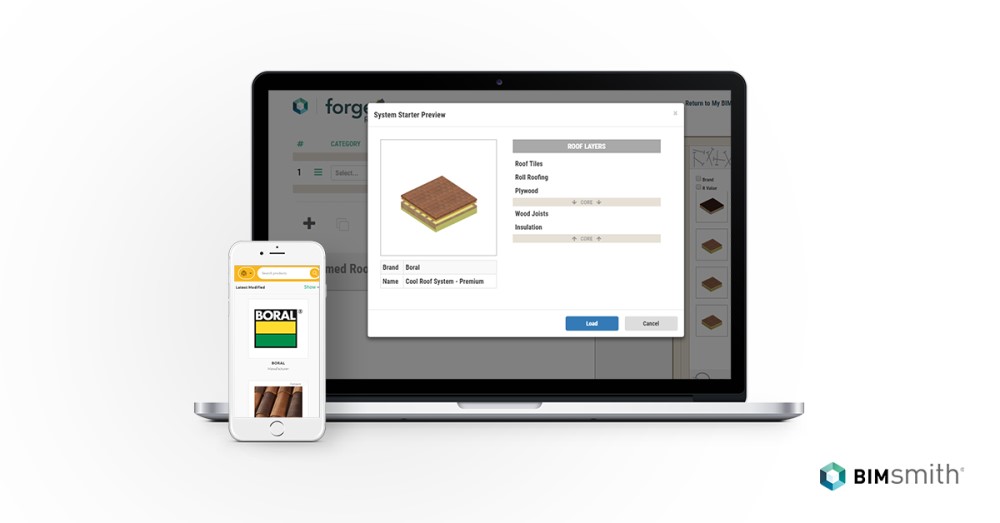 (February 6, 2018) - Irvine, CA – Boral Roofing LLC, the largest premium provider of complete roofing solutions in the United States, has partnered with BIMsmith, a leading cloud platform for architects and designers, to produce Building Information Modelling (BIM) content for its leading roofing products.
The data-rich digital models produced by the partnership are significant for enabling architects and building professionals to now incorporate Boral Roofing's clay and concrete tile roofing products directly into their design projects. Each product file is compatible with the industry standard in building design software, Autodesk Revit, making the integration of Boral Roofing into a building project fast and easy for building professionals. Furthermore, the product files include all the data, specifications, and cut sheets that architects and designers need in one place, saving them valuable time and effort in their day-to-day workflow.
In addition to providing standalone BIM content, Boral Roofing has also made its clay and concrete roof tile solutions available on the BIMsmith Forge application, a free cloud tool that allows building professionals to design roofing assemblies layer by layer using real, accurate product data. This integration allows users to build a roofing assembly utilizing any of Boral Roofing's product lines and add it to their projects in just minutes.
"Boral has long sought to provide roofing solutions with superior performance, durability, energy efficiency, and curb appeal," said Shannon Delgado, marketing manager at Boral Roofing. "We are excited that the availability of Boral Roofing BIM content through BIMsmith will further aid the architects and designers who commit themselves to these standards of excellence every day."
"Boral Roofing offers a rare depth of solutions and customization that make them an invaluable resource to the building design process," said Benjamin Glunz, CEO of BIMsmith. "We are excited to welcome their industry-leading product lines to the BIMsmith platform."
Boral Roofing's BIM content can be found at https://market.bimsmith.com/boral. The company's roofing products may likewise be utilized on the BIMsmith Forge application at https://bimsmith.com.
For additional information on Boral Roofing and the company's comprehensive clay, concrete, steel, and composite product lines, visit www.BoralRoof.com or call 800 669-TILE.
About Boral Roofing
Boral Roofing is a subsidiary of Boral USA and is the country's largest premium provider of complete roofing and re-roofing solutions for architects as well as commercial and residential builders. Boral Roofing operates 12 clay and concrete tile manufacturing plants throughout the U.S. and Canada. Headquartered in Roswell, Georgia, Boral USA through its subsidiaries employs approximately 1,500 individuals at more than 140 operating and distribution sites across the United States. The U.S. operations include the country's largest clay roof tile, concrete roof tile and brick manufacturer. Learn more about Boral Roofing at http://www.boralamerica.com/roofing.
About BIMsmith
BIMsmith®, the leading cloud-based building product discovery and selection platform, cultivates global business-to-business relationships between building industry professionals and building product manufacturers. Through direct integration of real product data into the BIM workflow, BIMsmith continues to shape the future of building science technology, placing its clients at the forefront of BIM innovation while addressing the true needs of industry professionals. Learn more about BIMsmith at www.bimsmith.com.