BIMsmith Announces Addition of Rob Grant to Growing BIMsmith Team
BIMsmith Announces Addition of Rob Grant to Growing BIMsmith Team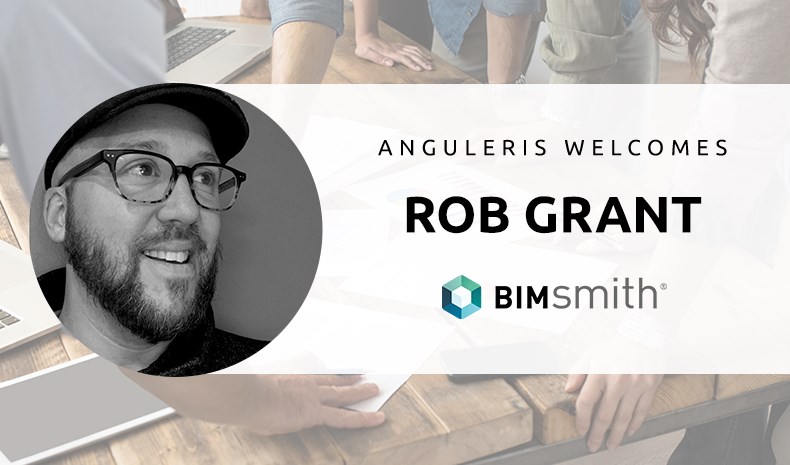 BIMsmith, the leading building product research and selection platform for the Architecture, Engineering, and Construction (AEC) industry, today announced the recent addition of Rob Grant to the BIMsmith team.
Rob joins BIMsmith after more than a decade in the AEC industry. Most recently, he founded in 2019 his own reality capture/3D scanning business CRNTbim LLC. Prior to that, Rob spent 6 years as BIM Manager at Integrus Architecture in Spokane Washington, after having served in similar BIM management roles at Wolfe Architecture Group, ALSC Architects, Steelman Partners, and Friedmutter Group. Rob's experience spans projects related to K-12, higher education, and civil justice, including multiple international projects.
Rob brings his experience, talent, and personality to BIMsmith in the role of Senior Project Manager, where he will work with leading brands around the world to implement best-in-class BIM strategies, including bringing their products to the Revit and BIMsmith platform. Rob also brings his experience with 3D scanning and reality capture to a variety of initiatives at BIMsmith. His addition to the team will help facilitate BIMsmith's unprecedented growth as the AEC industry's go-to destination for building product research.
"Since I was first introduced to BIMsmith a few years ago, I have always been impressed with the team and their knack for building solutions that addressed real problems in my own work as a BIM Manager," said Grant. "Their passion for the industry is evident, and I'm extremely excited to join the team making it all happen."
"Rob has a great combination of experience, insight, and influence in the AEC industry," said Benjamin Glunz, CEO of BIMsmith. "We're excited for what he brings to the BIMsmith team."
For more information about career opportunities at BIMsmith, please visit anguleris.com/contact.
About BIMsmith
BIMsmith, a completely free digital platform, connects building professionals with building product manufacturers through a suite of innovative product research tools: BIMsmith Market, a comprehensive library of manufacturer product data where you can discover and download BIM content for thousands of products, BIMsmith Forge, a BIM content configurator that enables designers to build wall, floor, ceiling, and roof assemblies in the cloud for use in Revit, and MyBIMsmith, a cloud storage tool to save and share product data with others. BIMsmith is owned and operated by a team of architects and is founded on the concept of helping building professionals leverage the wealth of product knowledge offered by manufacturers.
To learn more about BIMsmith, visit www.bimsmith.com.